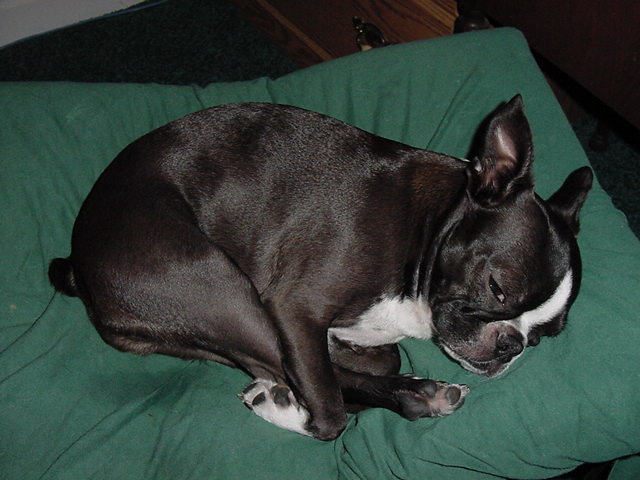 Emily is resting up after one of her busy days. She likes to stretch out on this pad beside Karen in the computer room.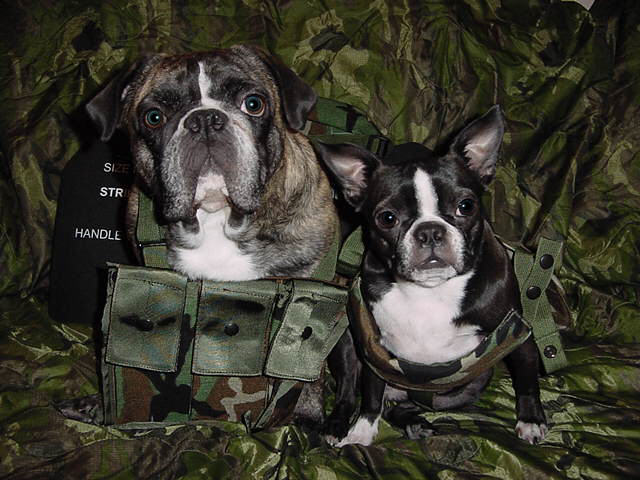 This is one of my favorite pics of them. We support our US Military. Notice how flabby Abigail's jaws are when she is relaxed.
Then notice how tight her face looks in the pic below. Almost looks like she has a face lift. She is a dog of a thousand faces. Everything seems to tighten up when she gets frisky.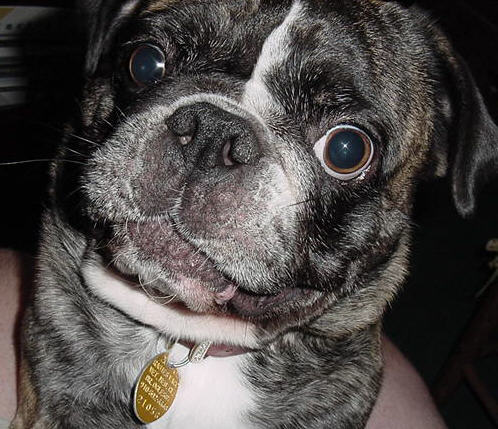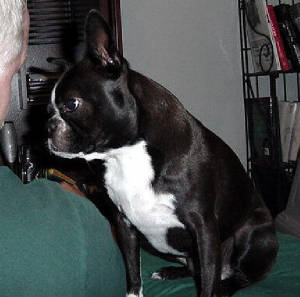 This is Emily telling me to get off the computer. "It is time for our walk and we demand your attention." She will sit like this with that irresistible stare, and also reach out and paw me persistently until I give in.
Emily talking: "If you ever see my bottom teeth, it means I am extremely happy. Usually happens when I get a massage. But it also happens when Daddy gives me some sugar."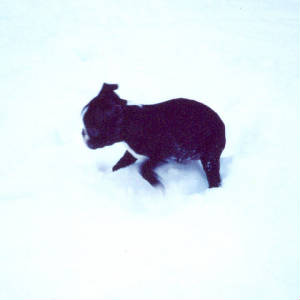 Found some puppy pics. The next several pics were taken in January 2000 and possibly February. The pic above and below...Emily was 8 weeks old. Can you tell we had high hopes for her?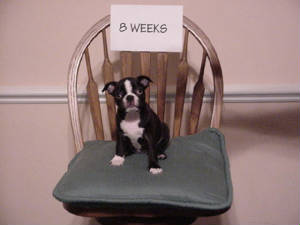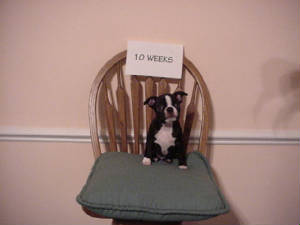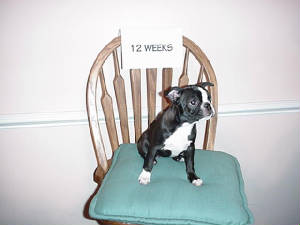 Found an early picture of Abigail. She was roughly four to five months old in this shot. She even looked a little skinny didn't she? I had no idea she would turn out to be so pretty. I'm not sure but could have been taken before Emily was born?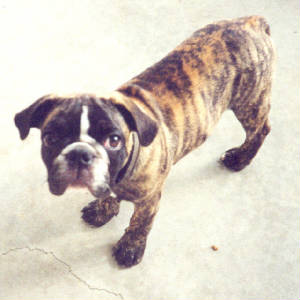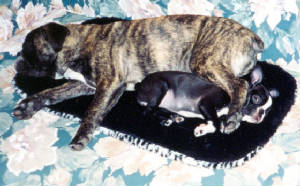 Pics above and below taken around Jan. 2000. Emily around 8 weeks and Abigail around 7 months old.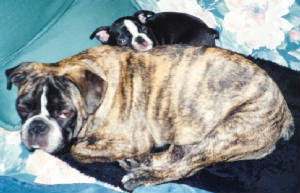 Emily's Glamor shot!!!