There is no telling what you will see on this page. I'll post pics of my family, and friend's pets. Plus anything else I deem interesting. Hope you enjoy.
We have to start out with Emily's Parents below. Her mother Elgie on the left. Her Father Spike on the right, and Emily out in front. See any similarities?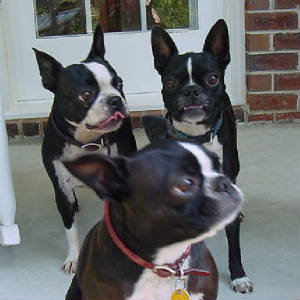 Close up of Elgie below.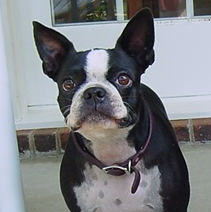 Spike below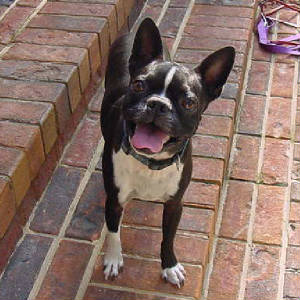 Elgie says "How about a Hug?"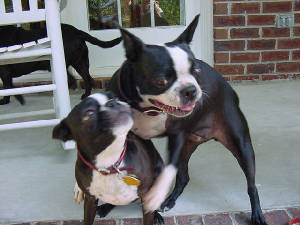 That's Whitman behind Emily and Elgie. He lives with Spike & Elgie.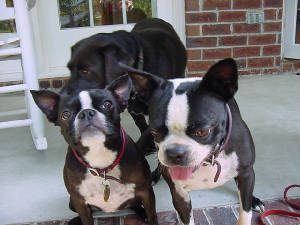 Below are my Mother's two dogs, Lulu & Maggie. They love to visit with Abigail & Emily.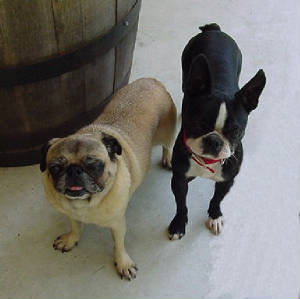 Close up of Lulu. She is about six years old, and only weighs between 11 & 12 pounds.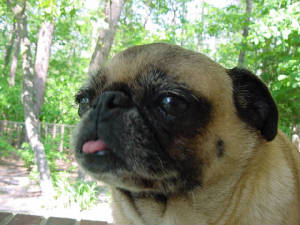 Close up of Maggie below. She is about same age and weight as Lulu.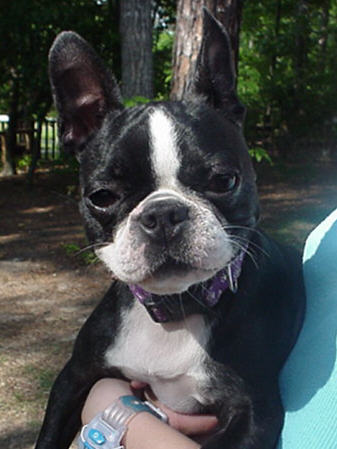 That's me with Emily and Edna.
Missy the boxer with my niece Jessica. We were all sad when they moved out of the state. And Maggie my mom's Boston Terrier really misses her. They played well together.
Had to sneak in Abigail, Emily, & Edna's Chritstmas picture. That was Edna's last Christmas with us, bless her heart.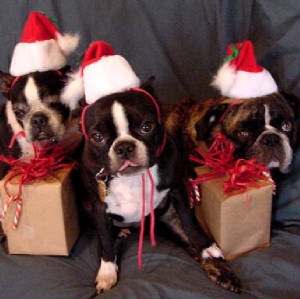 We were on our way to Wilmington down I-40, when we saw this dead Black Bear on the side of the road. I know it's morbid, but I couldn't resist taking a picture of the poor critter.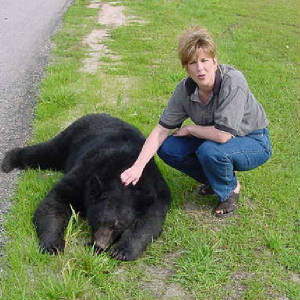 This is my favorite Muskovy duck, who comes up in the yard every afternoon for some corn. I put the water bowl there for him to wash it down with, and he actually makes good use of it. I have to be careful how much corn I put out, or we will have a yard full of geese.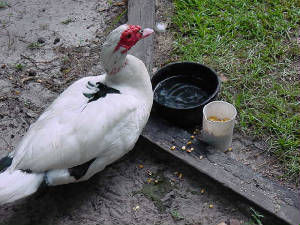 This was the back of our House, which belongs to Karen now. I am amazed when I see the pictures of the old home place and yard, because it seems like Edna is in everyone of them like a little ghost or something. She truly followed my every move.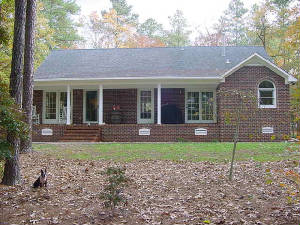 This is the Doggie Condo that I built for our babies. It is air conditioned for Abigail, and heated for Emily. Of course they only stay there during the day when Karen is at work . They are house dogs the rest of the time. They stay in my house all day and I come home from work at lunch to let them out .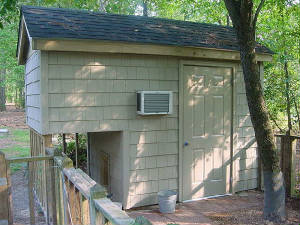 The view from Karen's back yard. She loves to hear the sound of that fountain.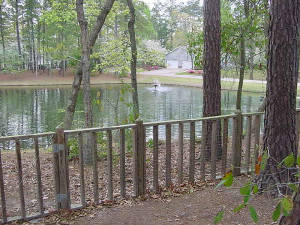 Another view of the back yard. Emily and my little shadow Edna had their eyes on me.
This is Max. He lives across the street. Very smart doggie.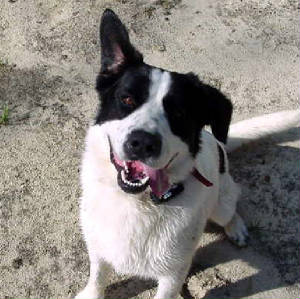 This is Jaws. He lives across the pond from Karen. I used to doggie sit him occasionally.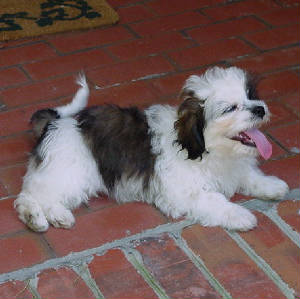 OK....You see how Jaws got his name now don't you!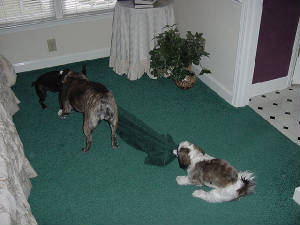 The next two pics below are of Sheeba. She lives across the side street from Karen. These were her baby pics.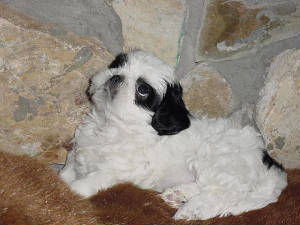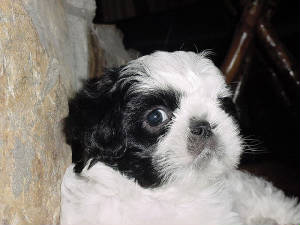 Below is Lucky. He belongs to some friends of ours and we used to doggie sit him when they went on vacation. He passed over the doggie rainbow in late 2005.
He is really quite muscular.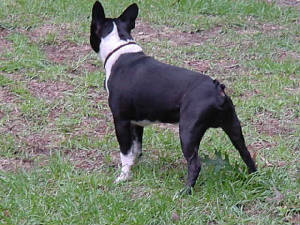 Emily dancing with Lucky. Actually I think he groped her and she slapped him. Emily has a mean left hook.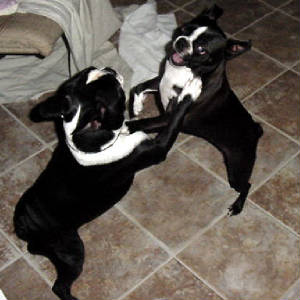 This is my uncle Sam with his miniature horse. You can also see my Aunt Eva's pug Teddy in the pic.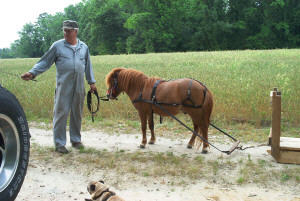 He is being trained to pull a cart.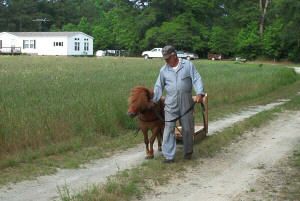 My ex-brother-in-law Don and his Lab Beau.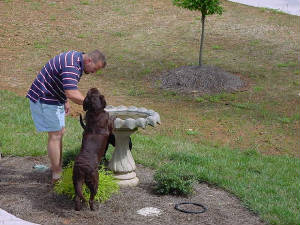 Beau likes to drink from the bird bath.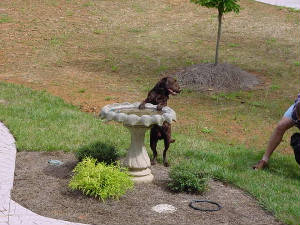 This is Buddy and Trudy. They belong to Fred Arendt, my co-worker.